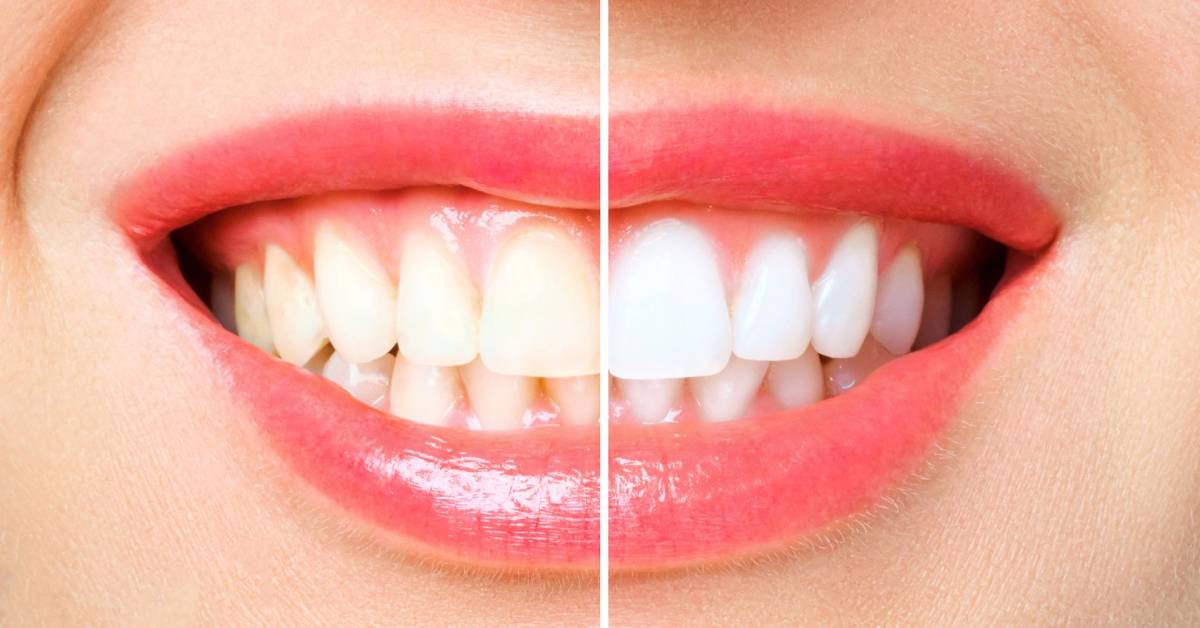 The Common Culprits Staining Your Teeth
You may have heard people talking about stained teeth. You may have even looked at your teeth and noticed they are not as white as thought they were. The fact is, it's relatively easy to stain your teeth.
Everyone's teeth are different shades of white, and very few people have a naturally white shade. Even those with brilliantly white teeth find their smiles eventually darken over time, so you shouldn't feel alone or embarrassed.
If your teeth aren't as pearly white as you'd like them to be, there are steps you can take to achieve a brighter, whiter smile.
Before we share the solution, it's important to understand the three main causes of teeth staining…
Cause #1: Extrinsic Stains
Extrinsic stains discolour your enamel, the outer layer of your teeth. Even though your enamel is the strongest part of the tooth, it is exposed to everything you eat and drink – every day!
The main offenders are:
Tea and coffee
Bright coloured foods, such as berries
Tobacco
Fizzy drinks
Tomato sauce, red wine
Trauma or disease
Medical treatments
Fear not! These 'culprits' won't have an immediate effect on your teeth. It is a good habit to drink plenty of water after consuming any of these problem causers, brush your teeth regularly and attend routine dental appointments.
Cause #2: Intrinsic Stains
Intrinsic staining happens below the surface of your tooth. It occurs when stain-causing particles work through the exterior layer, the enamel, and accumulate within the inner layer of the tooth, also known as the dentin.
When your dentin is left exposed, due to poor oral health care, it can become stained. Intrinsic stains are harder to get rid of but can be removed with professional teeth whitening.
Cause #3: Age-Related Stains
Age-related teeth stains combine the results of both intrinsic and extrinsic tooth discoloration. Because the core tissue of your teeth, the dentin, naturally yellows over time, teeth discolour. And as we age, the enamel that covers the tooth becomes thinner, allowing the dentin to show through. 
Solutions: The Next Steps To Your Brighter, Whiter Smile
Now you know what causes teeth to stain, you may be relieved to know that most staining is not permanent and can be reversed with proper treatment.
When it comes to home remedies, however, products are often abrasive and can lead to accidental scratches on your enamel, making your teeth more susceptible to further staining! Its best to avoid any sort of DYI when it comes to your oral health.
If you decide it's time for a whiter smile, it's wisest to do so by a team of professional teeth whitening experts.
Esthetique Dental always carry out a full examination to ensure that you are suitable for teeth whitening. You'll then be provided with custom–made whitening trays for you to wear at home and use with a whitening gel to lighten your teeth. Allowing you to conveniently achieve a lighter, brighter smile.
After your treatment, the team at Esthetique Dental continue to advise you on how to care for your teeth to help you maintain your new, whiter smile.
If you'd like to find out more about how our qualified teeth whitening experts will give you more confidence in your smile, click here.