Esthetique Dental Team
If you are looking for a new dentist in Shrewsbury, for general or cosmetic work, please say hello to our team below.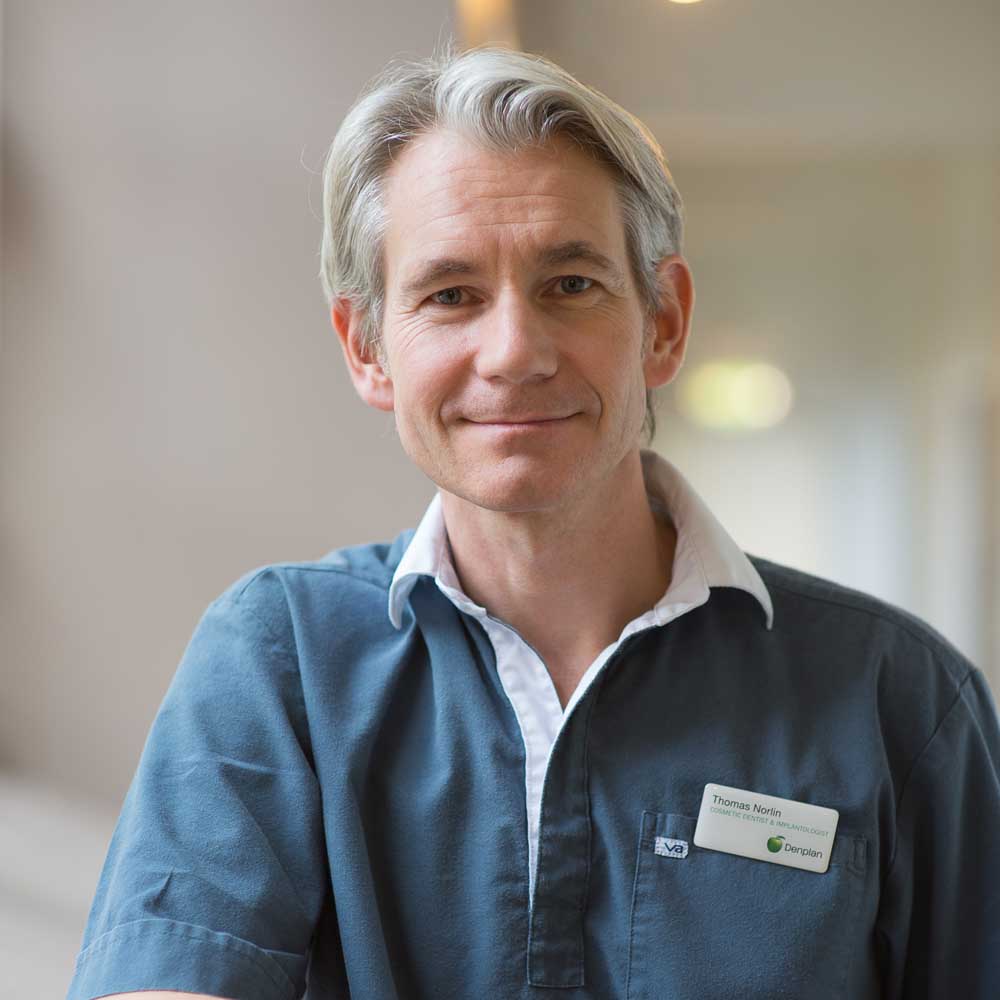 Thomas Norlin
General and Cosmetic Dentist, Implantologist (GDC No: 74192)
Bio
Dental Surgeon DDS, Odont Lic, Diploma in Halitosis,
ADI, ITI, BACD, BDA
Implantology
Cosmetic Dentistry
Halitosis
Thomas joined a private practice in Surrey in 1998 and decided early in his career to focus on the aesthetic rehabilitation of the teeth and bite, without using amalgam or metals.
In 2000, Thomas finished training as an implant surgeon and since then he has spent most of his time with general, cosmetic and implant dentistry. Realising his views of patient focus and forward-thinking dentistry were not compatible with the corporate dental practices he worked for, in 2013 Thomas decided to launch his own dental practice in Shrewsbury – Esthetique Dental – to offer the best possible dental care.
Now that the practice is well established in Shropshire, Thomas has scaled back his clinical time. His focus is on dental implants and complex cosmetic cases.
Thomas' hobbies include cooking good food (and eating it!), travelling the world and skiing.
"I like to be proud of my work, but most importantly I like patients to be proud of their teeth."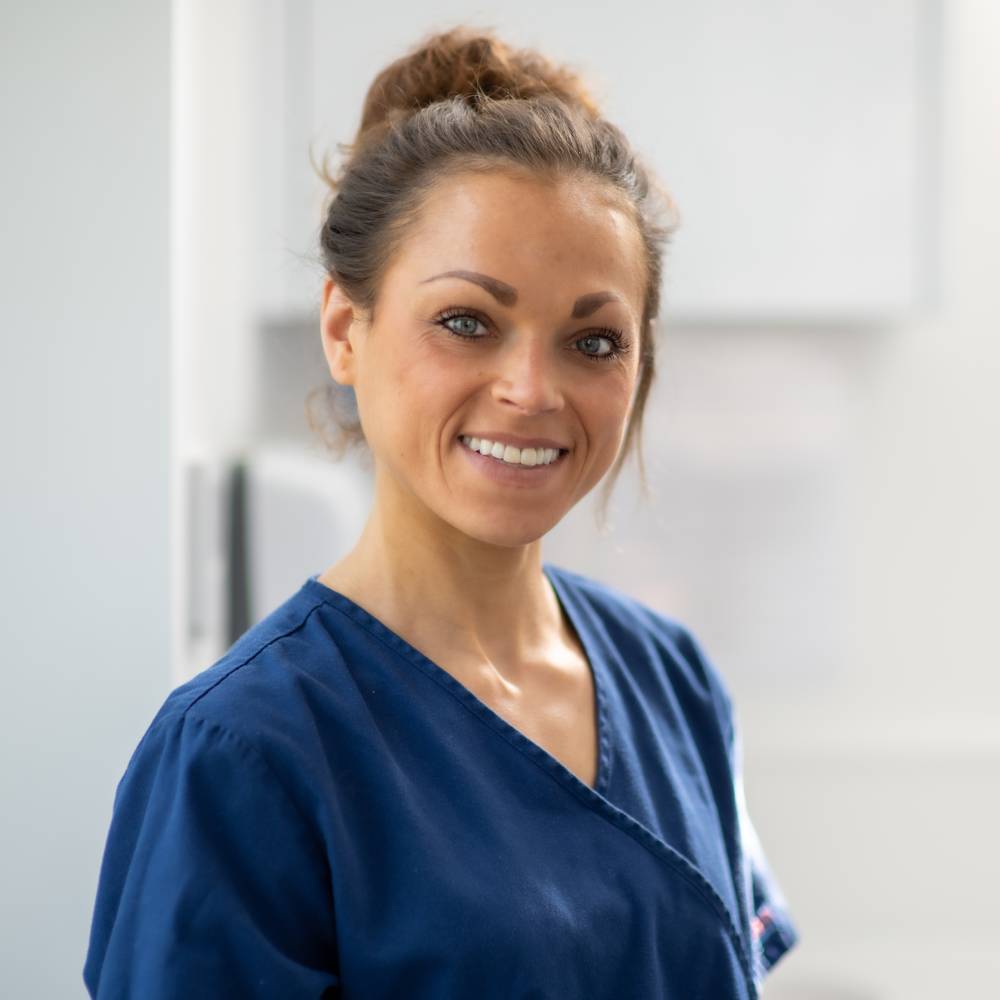 Hannah Baker
General and Cosmetic Dentist (GDC No: 251472)
Bio
BDS PG Cert Endo
General Dentistry
Minimal Invasive Cosmetic Dentistry
Cosmetic Orthodontics
Root Canal Treatment
Functional Jaw Orthopaedics
Having qualified from Bristol in 2014 Hannah's approach to dentistry is based on minimal intervention treatments, working with her patients to achieve and maintain happy, healthy smiles. Her wish is to provide all her patients with the highest possible standards of care and attention to detail.
Hannah is very passionate about training and ongoing education and completed the Christopher Orr 'Advanced Dental Seminar' programme in Cosmetic Restorative Dentistry in 2015. She is a certified Bioclear Level 1-4 Practitioner and is currently undergoing postgraduate training in endodontology (root canal treatments) on the Simply Endodontic programme.
Further, Hannah has a special interest in orthodontic treatment and continues to develop her skills in this area through ongoing training. She also enjoys working with composite materials to restore teeth.
"I strive to create a non-judgemental, welcoming environment in my surgery to ensure my patients feel completely at ease. There is nothing more satisfying than to achieve the smile my patients have always dreamed of."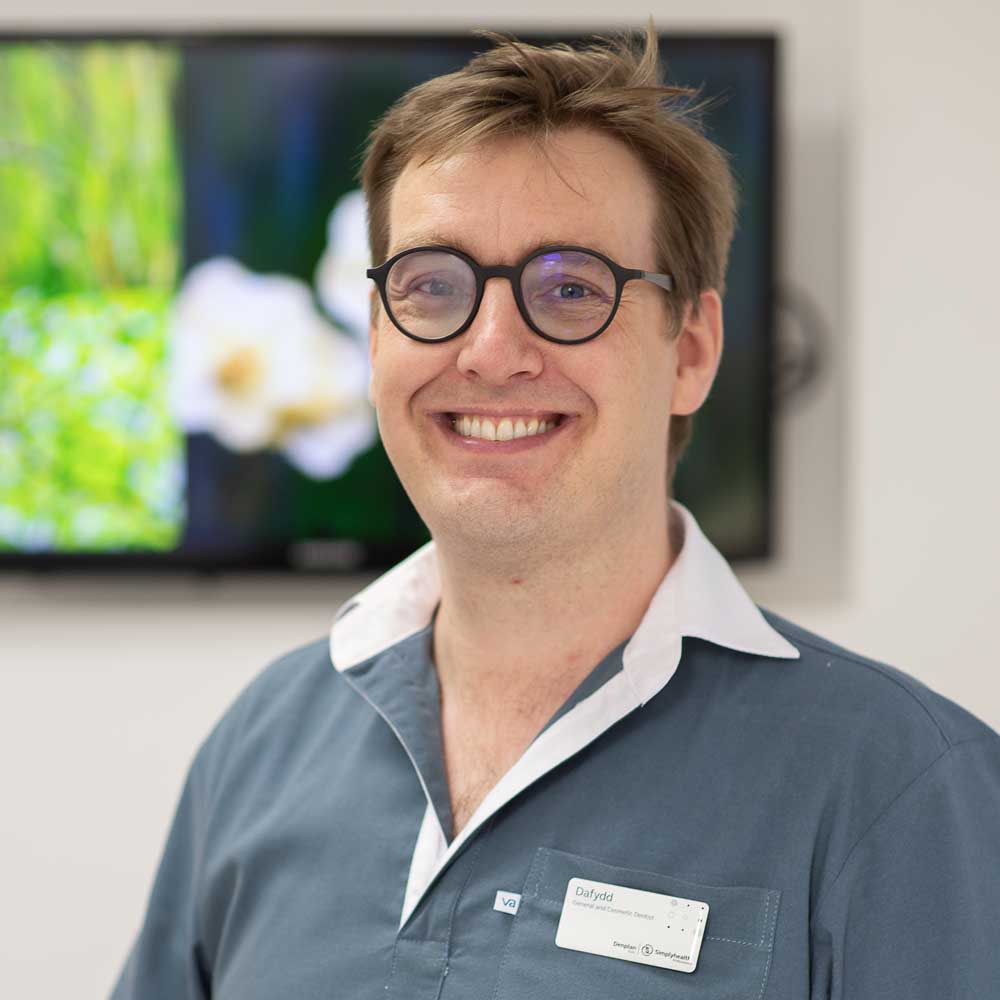 Dafydd Davies
General and Cosmetic Dentist (GDC No: 71688)
Bio
BDS
General Dentistry
Implants
Cosmetic Dentistry
Motivated by a genuine interest in people, and in dentistry itself, Dafydd has worked exclusively in the private sector for over two decades. A Tipton Award winner in the field of cosmetic dentistry, he has recently completed a Master's Degree in Medico-Legal studies at Cardiff University. This was not enough for Dafydd, and in spite of having placed implants for almost half his practicing career, Dafydd has found himself on the prestigious Implant Diploma course with the Royal College of Surgeons.
Fluent in all aspects of general practice, Dafydd has also introduced the new Invisalign "Go" orthodontic system to the practice. His outside interests include socialising, music, and sleep.
His nemesis is cling film!
"It takes a leap of faith to develop any relationship, and I hope that anyone who joins me in the clinic at Esthetique becomes aware of the admiration I have for them. I will endeavour to provide you with the treatment, support and engagement necessary to help you achieve your goals."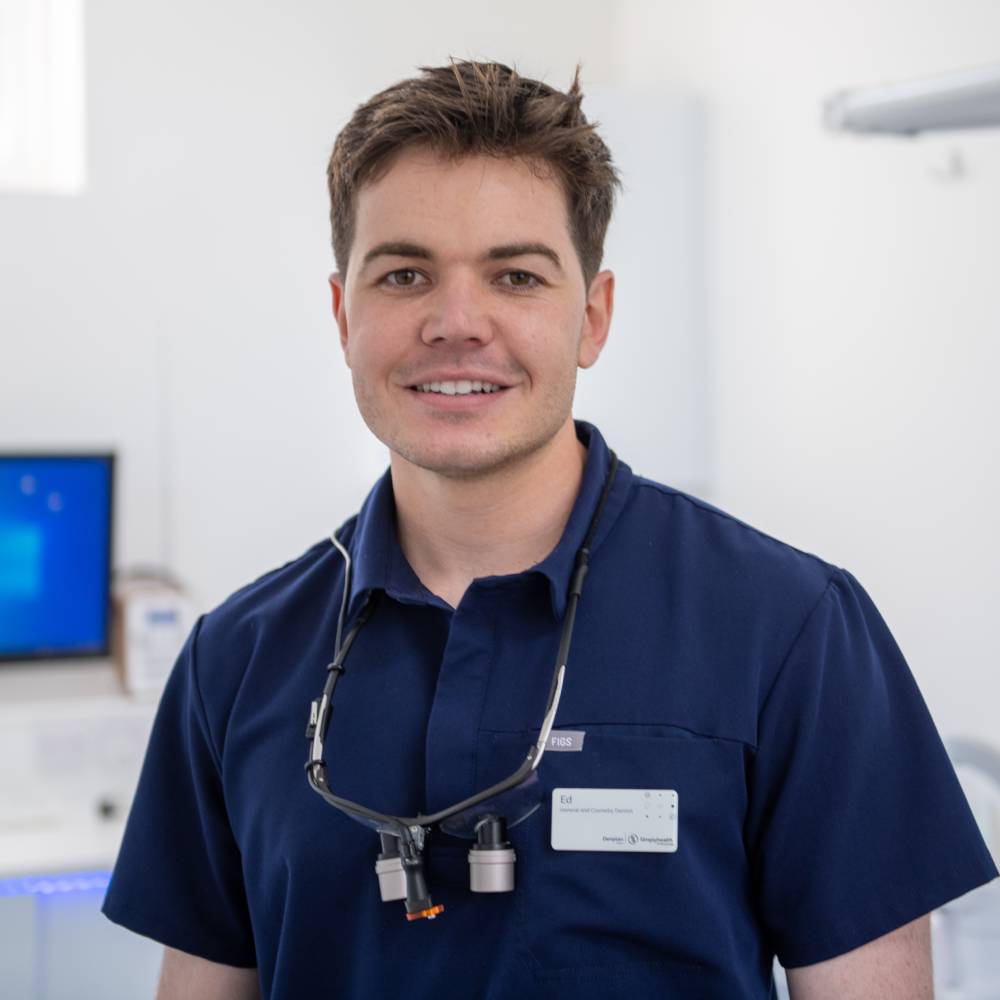 Edward Newton
General and Cosmetic Dentist (GDC No: 271825)
Bio
BDS
General Dentistry
Cosmetic Dentistry- PG Cert restorative dentistry
PG Cert implantology
PG Dip implant prosthodontics
Invisalign
Edward graduated from the University of Birmingham achieving Distinction and Honours in Dentistry. His highlight was being chosen to perform a demonstration for the Queen and Prince Phillip at the opening of the new Birmingham Dental Hospital. In Edward's fifth year at university, he won the Grand Final of the Royal College of Surgeons' Clinical Skills Competition, which rewards the most technically gifted final year student in the UK. Ed has completed post-graduate certificate qualifications in restorative dentistry and implantology forming a post-graduate diploma in implant prosthodontics. As well as further study in Invisalign (clear braces) and laser dentistry.
In his spare time Ed loves socialising with friends and family and exploring the Shropshire countryside with his cocker spaniel Olive. His main interest is sport (football, skiing, and water sports) and the natural world and is happiest when combing the two fishing or scuba diving.
"As a dentist I aim to be open and honest, giving you the time, care and explanation needed. I love what I do, and I will do everything I can to the best clinical standards so that you can leave with confidence and a great smile."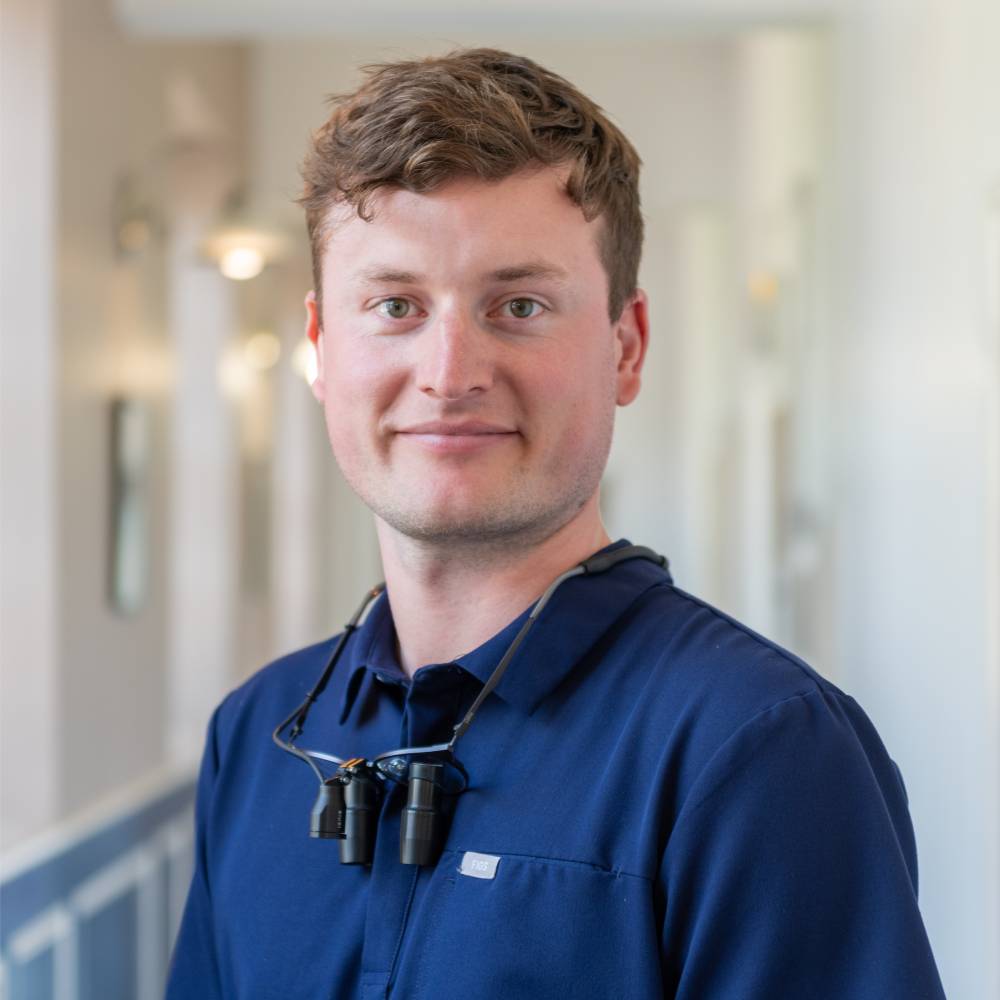 Callum Morris
General and Cosmetic Dentist (GDC No: 290207)
Bio
BDS
General Dentistry
Cosmetic Dentistry
Invisalign
Originally from Shropshire, Callum qualified from Newcastle Dental School with a Merit in Clinical Dentistry and has since continued to provide high quality dentistry with excellent patient centred care in the region. Callum has a caring nature and strives to make all of his patients feel positive about their dental visits. He is very friendly and particularly appreciates a good chat, especially with nervous patients.
Callum is passionate about providing minimally invasive dentistry and improving oral health. He has a keen interest in aesthetic and cosmetic dentistry and is always looking to incorporate modern digital techniques into his clinical workflow. He has a particularly strong interest in restorative dentistry, having completed postgraduate training in endodontics, composite bonding and smile makeovers. He is also a certified provider of Invisalign (clear braces).
Outside of work, Callum was formerly a ski instructor and owner of an events company. When not spending time socialising with family and friends, he can be found running, playing cricket or struggling in the rough on the golf course.
'My treatment ethos is focussed around listening and fully understanding a patient's needs before discussing a comprehensive range of tailored options. I believe every smile is unique and the only limit is the one that you set for yourself.'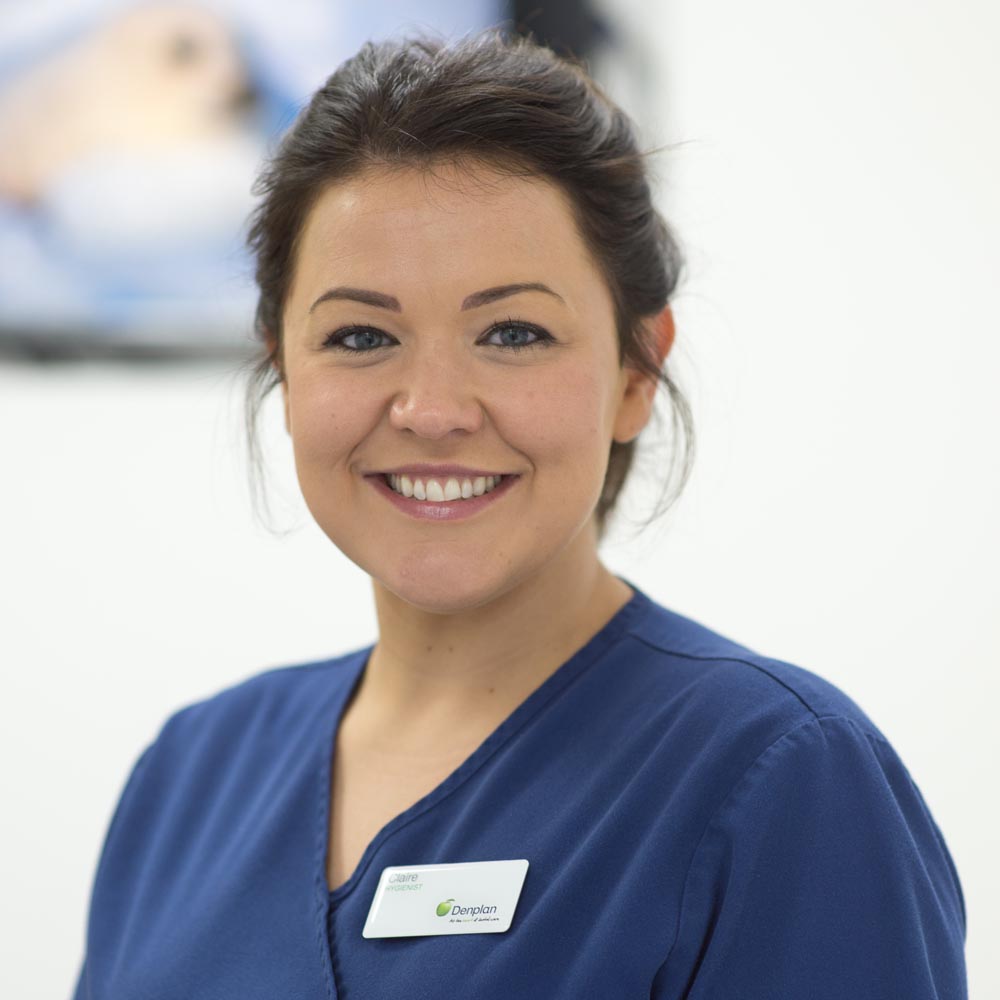 Claire Overton
 Dental Hygienist (GDC No: 229032)
Bio
BSc Dental Hygiene and Dental Therapy
Oral Health Education (including dietary advice for adults and children)
Routine and Cosmetic Scale and Polish
Periodontal Therapy
Teeth Whitening
Claire is a qualified dental hygienist and therapist. She graduated with honours from the University of Manchester in 2012 and was awarded the Jack Harrington Award for being the highest graded student in her year. Since qualifying, Claire has worked in various locations throughout Shropshire and she joined Esthetique in 2017.
Claire is passionate about helping and motivating patients to achieve the best oral health they can, and tailors her care and treatment to each individual patient.
Claire is married with a young family and enjoys days and nights out with family and friends.
"My favourite thing about this job is helping my patients improve their oral health and the satisfaction of seeing someone's confidence improve when they're happy with their teeth and smile."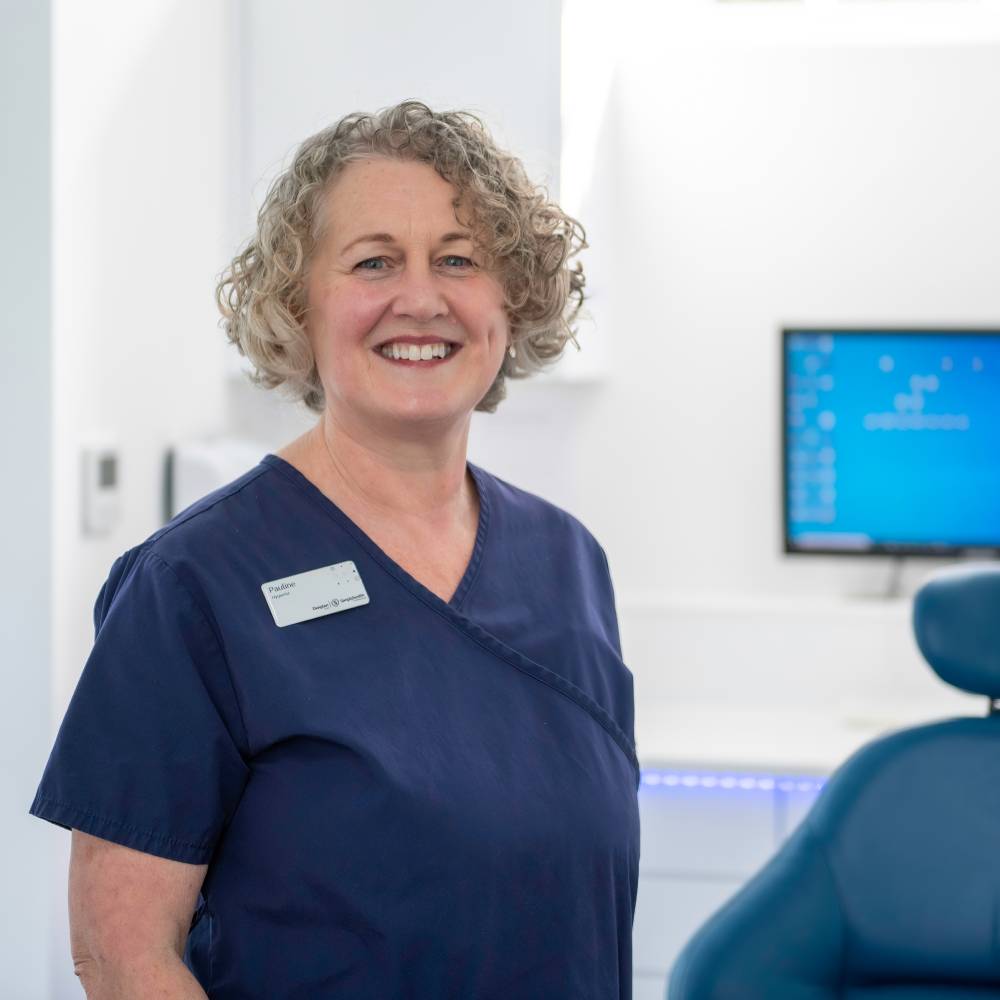 Pauline Gates
Dental Hygienist (GDC No:  2887)
Bio
Diploma in Dental Hygiene 1985, Royal Dental School London, British Society of Dental Hygiene and Therapy, British Society of Periodontology, British Dental Health Foundation
Oral Health Education (including dietary advice for adults and children)
Routine and Cosmetic Scale and Polish
Periodontal Therapy
Teeth Whitening
Pauline's dental career began as a dental nurse training in the army and working in Woolwich Military Hospital. She then moved on to work at Charing Cross Hospital and private practices in London.
Marriage brought a move to the USA where her dental career was enhanced by working in the highly demanding American dental system.
Settled back in Shropshire, Pauline joined the team at Esthetique in May 2013 and has been able to expand her working practice with longer appointments, allowing time to identify each patient's needs and formulate treatment plans to achieve the healthiest mouth possible and a smile to be proud of!
Pauline's hobbies include aerobics, yoga and walking with a local walking group.
"Only floss the teeth you want to keep!"
Ceri Taylor
Dental Nurse (GDC No: 139430)
Dental Nursing 2005, Radiography for Dental Nurses 2010
Bio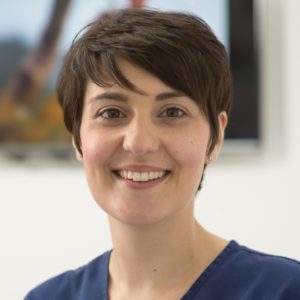 Ceri joined the Esthetique team in May 2013, not long after it opened. She enjoys being in the surgery, being part of a patient's treatment journey and seeing the difference it can make.
In her spare time Ceri enjoys arts and crafts, walking and cycling as well as cooking and camping.
"I joined Esthetique Dental because I wanted to be part of something new and exciting. The team and patients here make Esthetique a great place to come to work every day."
Cathy Jones
Dental Nurse (GDC No 104979)
Bio
Dental Nursing 2004
Cathy is a very experienced dental nurse. Before joining the Esthetique team she worked in a practice in the centre of Shrewsbury.
"Esthetique was a really exciting opportunity for me. This is an amazing team to be part of, the passion that everyone has for their job is something that the patients benefit from. it's just a great place to come to everyday"
In her spare time, Cathy will be very often standing at the side of a football pitch as she helps to run a grassroots football team. Cathy also enjoys spending time socialising with family and friends eating good food that ideally she has not had to cook!!
Sarah Hall
Dental Nurse (GDC No:  113820)
Dental Nursing 2000
Bio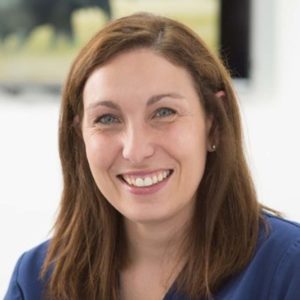 Sarah qualified as a dental nurse in 2000 and has spent many years working in the private sector. She joined the Esthetique team in June 2015.
Sarah spends most of her free time with close family and friends and can also be found running around the streets of Shrewsbury with a local running group.
"The best thing about my job is seeing how patients confidence grows when you have given them the smile they've always wanted."
Michelle Ludgate
Dental Nurse (GDC No: 115129)
Bio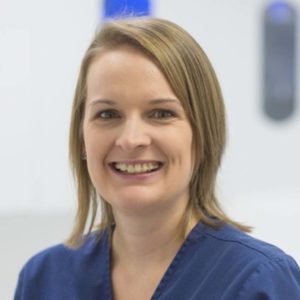 Michelle joined the Esthetique team in October 2015. She has a wealth of nursing experience and previously worked for a private practice in Shrewsbury.
Michelle is married and has a young daughter so spare time is a rarity! But when she does get some, she loves to spend it with family and friends. Michelle is a keen traveller and she also enjoys baking and watching a good film.
"I am really enjoying working at Esthetique Dental and being part of such a great team."
Jenna Gale
Dental Nurse (GDC No: 265350)
Bio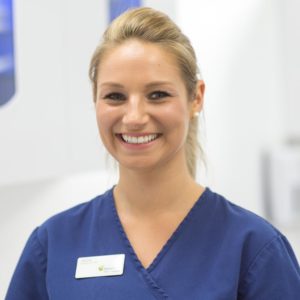 Dental Nursing 2016
Dental Nursing 2016, Radiography for Dental Nurses 2017
Jenna joined the Esthetique team at the beginning of 2017. Prior to this, she worked in a private practice in Shrewsbury. Since qualifying as a Dental Nurse, Jenna has continued to expand her skills and successfully qualified in Radiography for Dental Nurses in April 2017.
In her spare time, Jenna is kept very busy by her young son. In her rare bits of free time, Jenna is happiest in the company of good friends and family.
"I love my job and couldn't imagine doing anything else."
Deb Price
Practice Manager
Bio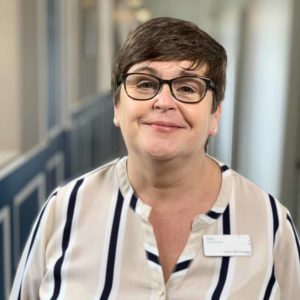 Deb Price is the registered manager at Esthetique Dental and is responsible for all of the practice's regulated activities.
She is available to talk to patients either face-to-face or over the phone, whenever they request to do so.
The practice wants to review and improve where possible and would like all patients to let staff know when something has been done well, or if there are any suggestions for how things can be done differently.
Please visit the feedback and concerns page to find out how you can get in touch with Deb with your thoughts.
Bio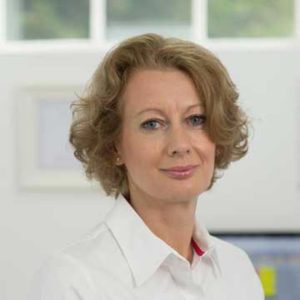 After relocating to Shropshire, and before joining the team, Nicky was a receptionist for Esthetique dentist Kate Warwick in Shrewsbury. Nicky has fitted into Esthetique very easily and the team don't know how they ever coped without her!
Nicky's free time is spent gardening and walking in the Shropshire countryside (weather permitting!) with her husband. She enjoys travelling and has a keen interest in local cultures and cuisine.
"It's great to be the first person patients meet at Esthetique and my aim is to make them feel welcome, relaxed and want to come back!"