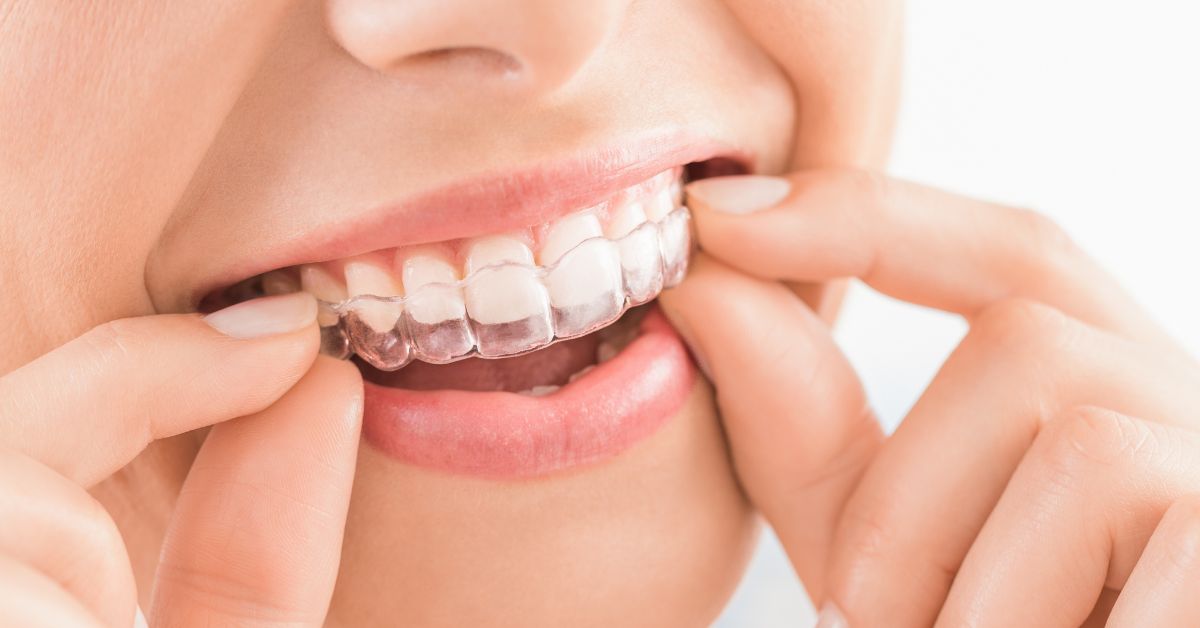 5 Common Invisalign Mistakes
If you're letting embarrassment stop you from showcasing your smile, it's time to make a change.
Invisalign is a revolutionary way to straighten your teeth without the drawbacks of metal braces.
Invisalign uses the latest technology to avoid the traditional metal brackets and wire systems designed to straighten teeth. Instead, with it's clear brace aligner, you'll be getting the straight smile you've always dreamed of, without anyone even knowing you're having treatment!
It's simple. It's quick. And it's affordable.
Even though it's simple, some Invisalign users still make mistakes that impact, and unfortunately delay, their treatment.
To ensure you sail through yours, here are the five most common mistakes Invisalign users make:
Not Wearing Aligners Long Enough
Some patients remove their trays in an effort to eliminate infrequent discomfort. But, by not wearing your Invisalign properly, you will slow down your progress. Which means a longer wait to that straighter smile…
There are, however, a few circumstances when removing your trays are necessary, such as:
Brushing your teeth
Eating and/or drinking
Playing sports
Cleaning aligners
Your dentist will let you know exactly how much time you'll be required to wear your aligners. Remember, not every patient's requirements will be the same.
Not Remembering To Clean Aligners
Forgetting to clean your aligners is another frequent error made by new users.
Taking care of your aligners is just as essential as taking care of your teeth! Meaning aligners should be cleaned daily. When you wear Invisalign, bacteria can quickly spread throughout the trays, especially at night. Wash your aligners with antibacterial soap and soak them in denture cleaner to help remove any excess plaque.
Eating And Drinking While Wearing Aligners
One of the most common mistakes people make while wearing their aligners includes eating and drinking!
It's easy to forget you're wearing them. And it's easy to understand why people assume it's OK to wear their aligners while eating, especially since it's possible while wearing metal braces.
But people who wear Invisalign while eating and drinking are more prone to inadvertently staining their teeth. By allowing food to build up in the Invisalign trays themselves, it creates the perfect breeding ground for bacteria. Resulting in foul plaques on the teeth and on your breath!
Brushing your teeth before putting on your Invisalign will help prevent plaque build-up. It will also assist in the prevention of tooth decay and other oral issues.
Cleaning Aligners With Toothpaste
Contrary to what you may think, it's not recommended to use toothpaste to clean your aligners. Instead, use a gentle, fragrance and dye-free antibacterial soap. This will help you scrub off plaque and avoid discolouring the aligners.
Expecting Instant Results
As tough as it may be, be patient. The duration of every patient's Invisalign treatment is unique and will be dependent on individual dental issues. Coupled with how often you actually wear the devices means your experience may not yield instant results.
By following your dentist's instructions, your Invisalign journey will result in the best outcomes. Having a straight, beautiful smile you'll be proud to show off will be well worth the wait!
To find out more about Invisalign and to book your appointment, click here.